Government of Nova Scotia, Education and Early Childhood Development
April 7, 2014
Excerpt: "Early Years Centres in three communities are now providing families with more access to services and supports for young children.

Education and Early Childhood Development Minister Karen Casey and Margaret McCain, chair of the Margaret and Wallace McCain Family Foundation, officially opened the province's first early years centres today, April 7, at Rockingstone Heights School, the site for the Halifax Regional School Board's centre.

"Giving children the best start in life is paramount as we respond to the changing needs of today's families, especially during the early years," said Ms. Casey."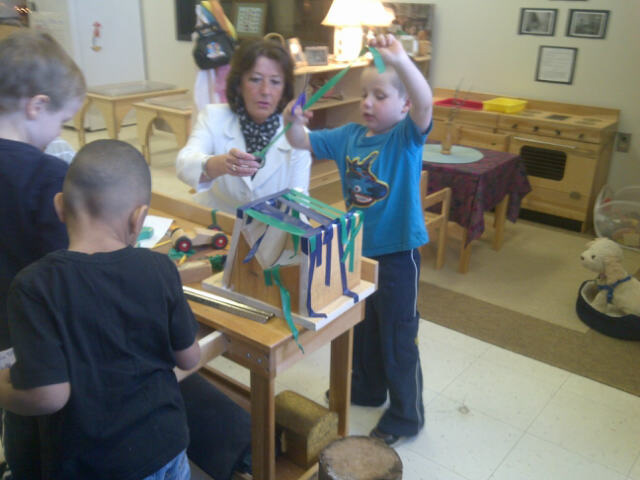 Education minister Karen Casey plays with children attending the early learning program during the opening of the Early Years Centre at Rockingstone Heights Public School in Halifax.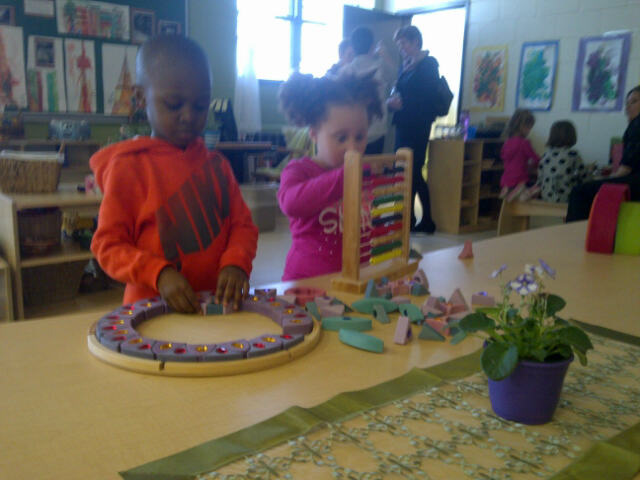 Youngsters attending the 4-year old program at Rockingstone Heights school enjoy the toys.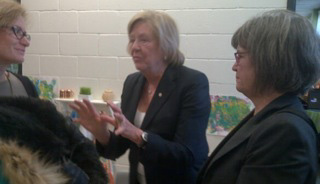 Mrs. Margaret McCain and Margaret and Wallace McCain Family Foundation Program Director Jane Bertrand exchange views with participants at the opening of the Early Years Centre at Rockingstone Heights Public School in Halifax April 2, 2014