Cake cutting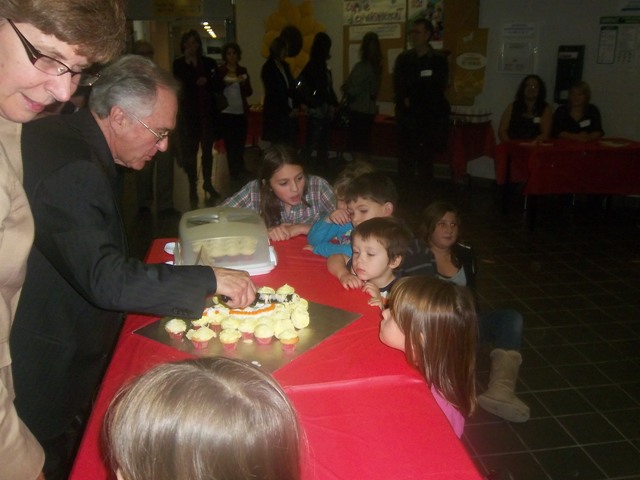 On December 6, 2011, La Boussole, Centre de la petite enfance et de la famille de Richibucto celebrated its first anniversary.  The Hon. Margaret Norrie McCain and Jane Bertrand sent the following message to La Boussole on this occasion:

Together you have accomplished much in the past couple of years. You are building a strong platform of early childhood and family programs aligned to the public education at Soleil Levant School.  Since the opening of La Boussole in the fall of 2010, you have continued to build partnerships, expand services and meet the needs of a growing number of families.

La Boussole offers a strong linguistic and cultural identify for Francophone families before formal schooling begins. Minority Franchophone children often do not have the opportunity to acquire early literacy skills before they start school. La Boussole helps children build the foundation that is essential for ongoing school learning.
The celebration included a presentation of children's artwork.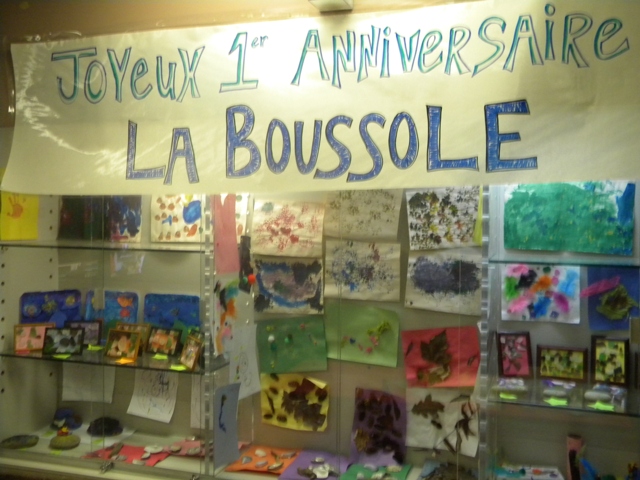 La Boussole would not be possible without the intentional partnerships you are building among school, early intervention services and the community family resource centre. We commend your progress in this area and know that you will continue to strengthen these partnerships, taking advantage of the opportunities that La Boussole and community schools offer. The lessons you are learning are valuable to emerging government policies for an early childhood system in New Brunswick.

Your successes are an inspiration to other Francophone and Anglophone communities in New Brunswick and across Canada.  We are proud to have the privilege of supporting you through the development and start-up phase and remain committed to our contribution in 2012.

Our regrets that we could not attend this evening but we thank you for all that you have done and will do to make a better place for young children in Richibucto. Enjoy this evening's celebration.

Margaret  Norrie McCain and Jane Bertrand
Margaret and Wallace McCain Family Foundation Inc.